<!a href="/opinion/new-cars/opinion-why-porsches-diesel-decision-was-well-timed">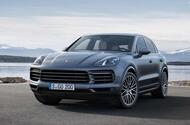 Porsche is axing diesel from its current lineup. Hilton Holloway explains why that was a shrewd move, and why it may not be permanent
<!a href="https://www.autocar.co.uk/car-news/new-cars/porsche-axes-all-diesel-variants-line">Porsche's decision to end production of the remaining diesel-powered models in its range was well-timed.
At the end of this week Germany's top court will decide whether it is legal for pre-Euro 6 diesel vehicles to be banned by city councils. Both Stuttgart (<!a href="/car-reviews/porsche">Porsche's home city) and Leipzig want to stop older diesel vehicles entering the city limits. If the court gives the policy the green light, the repercussions could be huge.
Last summer, Porsche bosses said that they would <!a href="https://www.autocar.co.uk/car-news/industry/porsche-cayenne-diesel-sales-banned-germany-due-suspect-emissions-software">consider killing diesel altogether at the end of next year. Bringing the decision forward is not just because of the impact of the court case, it's also likely to be a consequence of the new round of economy and pollution testing regimes (known as RDE and WLTP) which arrive this autumn.
Older-generation diesel engines could struggle to meet the new tests. Much better to shelve diesel until a new-generation of super-clean diesels arrive within the VW Group and Porsche can consider afresh re-launching diesel models.
[ More ]
[ Read Full Story ]
Story found on http://www.autocar.co.uk/rss
---
[ Autocar RSS Feed ] [ Rolls-Royce Cullinan to get pop-out seat~ ]