<!a href="/car-reviews/honda">Honda has confirmed the expected closure of its Swindon plant in 2021, due to "unpredecented changes in the global automotive industry".
Following widespread reports yesterday of the plant's closure, the Japanese manufacturer today announced "the proposal" to close its British manufacturing plant at the end of the current <!a href="/car-review/honda/civic">Civic's lifecycle.
The closure would result in 3500 job losses. The Wiltshire factory, which builds only the Civic, currently produces 150,000 cars annually – far from its capacity of 250,000 units.
The proposal is a huge blow for the Government's hopes of the UK remaining an established car manufacturing hub post-Brexit. While Brexit hasn't been cited as a reason for Honda's plans, it is the latest factor in a perfect storm for the industry.
<!a href="/opinion/industry/analysis-brexit-and-uk-car-industry">Analysis: Brexit and the UK car industry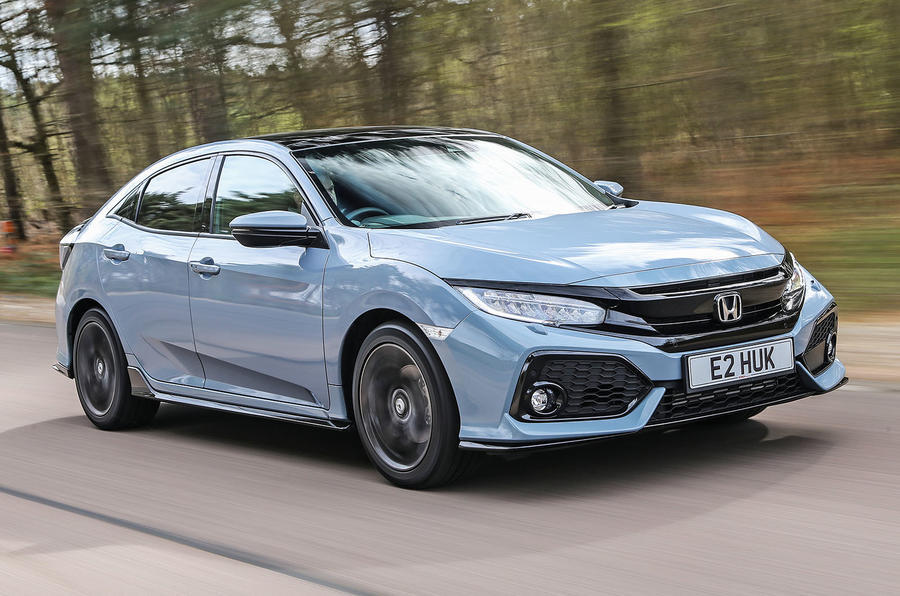 Already this year, <!a href="/car-reviews/jaguar">Jaguar <!a href="/car-reviews/land-rover">Land Rover has announced 4500 job losses, <!a href="/car-news/industry/diesel-brexit-blamed-nissan-scraps-plan-build-x-trail-sunderland">Nissan has confirmed it will no longer build the X-Trail in Sunderland and <!a href="/car-news/industry/ford-aims-cut-400-jobs-bridgend-plant">Ford has said there will be job losses.
Honda said the move comes as it "accelerates its commitment to electrified cars".
It said: "The significant challenges of electrification will see Honda revise its global manufacturing operations and focus activity in regions where it expects to have high production volumes.
"Under this proposed restructure, HUM's [Honda UK Manufacturing] current role as a global manufacturing hub may no longer be viable."
Honda has been slow to react to electrification compared to its rivals. It launched its <!a href="/car-review/honda/cr-v/first-drives/honda-cr-v-hybrid-awd-sr-2018-review">CR-V Hybrid last year but doesn't offer any electric models, although its <!a href="/car-news/motor-shows-geneva-motor-show/honda-urban-ev-interior-revealed-ahead-geneva-debut">Urban EV, a retro-styled electric city car, is due to go on sale late this year.
The firm's intention is to consolidate much of its manufacturing back to its home country of Japan. This will allow it to ship to China – one of the markets where "high production volumes" are expected – fairly easily.
The deal that the Japanese government has recently struck with the European Union (EU) is likely to be another motivating factor. It means tariffs on Japanese-made cars coming into the bloc's 27 member states will be phased out from this year, reducing the financial benefit of Honda having a UK hub.
The threat of import tariffs for European-made cars from Donald Trump's administration will also be a factor, because the US is one of the Civic's main markets.
A statement issued by the Society of Motor Manufacturers and Traders (SMMT) said "Today's announcement is a huge blow to UK automotive manufacturing, and for the Honda plant's highly skilled and productive workforce. Whilst production will continue in Swindon until 2021, giving government and industry time to help affected employees and the local supply chain which supports a further 10,000 jobs, this is, nevertheless, devastating news."
"The challenges facing Honda are not unique," SMMT chief executive Mike Hawes said. "The global automotive industry is facing fundamental changes: technological, commercial and environmental, as well as escalating trade tensions, and all manufacturers are facing difficult decisions. The UK should be at the forefront of these changes, championing its competitiveness and innovation, rather than having to focus resources on the need to avoid a catastrophic 'no-deal' Brexit."
Honda's statement made no mention of Brexit or falling demand for diesel cars – two things that have been recurring in other car makers' reasoning for problems. 
Honda confirmed that the consultation over the plant's future will begin today and that it will be "working closely with its workforce, including the recognised trade union, Unite the Union, over the months ahead".
Honda Europe boss Katsushi Inoue said: "In light of the unprecedented changes that are affecting our industry, it's vital that we accelerate our electrification strategy and restructure our global operations accordingly. As a result, we have had to take this difficult decision to consult our workforce on how we might prepare our manufacturing network for the future. This has not been taken lightly and we deeply regret how unsettling today's announcement will be for our people."
Honda UK Manufacturing, which was established in Swindon in 1985, has received a total investment of £1.5 billion across its numerous buildings. It mothballed half of its plant after sales failed to recover following the 2008 financial crisis and then decided to produce just the Civic, with the <!a href="/car-review/honda/jazz">Jazz and <!a href="/car-review/honda/cr-v">CR-V moving elsewhere in the world.
Back in 2008, Swindon produced more than 230,000 cars annually, but that number has now nearly halved.
Read more
<!a href="https://www.autocar.co.uk/car-review/honda/civic">Honda Civic 2019 review
<!a href="https://www.autocar.co.uk/car-news/industry/honda-slash-production-swindon-placing-340-jobs-risk">Honda to slash production in Swindon, placing 340 jobs at risk
<!a href="https://www.autocar.co.uk/car-news/new-cars/honda-accord-axed-uk">Honda Accord axed in the UK